Welcome to our new website!
Author: Adrian Larocque Date Posted:16 February 2017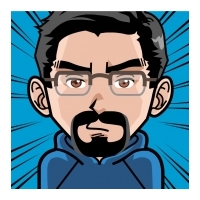 As of 3pm AEST 16/02/2017 we offically changed over to a brand new website. Yay! This is such an amazing and happy occoasion for us at Third Gear as it means our order processing is going to be much faster and easier. A few things to take note:
all orders placed by 1pm AEST Monday-Friday will go out that same business day
we have just added Ram Mount products to our website; we'll stock the full range so please give us some time build up our inventory
we are going to start working on adding more camping products to our range and now have a dedicted product category.
all pricing has been adjusted and the whole 0.95 rounding has been removed
shipping rates have been adjusted as we were unable to maintain such cheap shipping for large orders; sorry folks but we do have better rates for express now loaded into the system
So that is pretty much it at the moment - have a look around and let us know of any issues that may crop up. If you had an existing account with us on the old website you'll have to make a new one on this site as those details don't get carried over. We do however have all your previous order history saved.
---
Comments (2)
Zipper Issues

By:

Adrian

on 19 February 2017

Yo - I think some folks are over packers but we did have a few bags that had faulty zippers which seem to have been isolated to a small portion of the order. No complaints in quite a while now but we do have a warranty in place for these types of problems.
---
Banana Bags?

By:

Tony

on 19 February 2017

Congratulations on your new website, onward and upwards. Re the banana bags currently on sale . Have the zipper issues which seems to pop up in reviews been addressed? Or are they just anal folk who overpack? Cheers Tony
---
Leave a comment