Tasmania 2022
Author: Adrian Date Posted:22 March 2022


Well 2022 is off to a great start for me! Every year a bunch of us head to Tasmania for a week long trip to get on the bikes and enjoy the best roads, food, and hospitatlity in Australia.
This year I decided to motard my DRZ 400e and I managed to get a set of KKE Rims fitted with a set of Pirelli Scorpions. We also did the usual modifications such as 3x3, chain and sprockets etc to get a bit more from the bike for road riding. We also fitted heated hand grips to the bike and a set of folding mirrors. These mirrors are awesome and were perfect for both visiblity and to be able to easily fold them down for bike transport. Now when I say 'we' I mean my best mate who runs Frank's Garage which is located right next door to us. Thanks Frank!
I brought my van this year which meant I could roll the bike in/out and use it as I see fit which meant I was able to avoid the few boring straight roads and any bad weather we may have had. I managed to have a lot of fund driving the iLoad as even the tyres on the van managed to bring the heat!
Have any questions about Tasmania? Feel free to send us an email and fire away as I've now explored most roads.
Adrian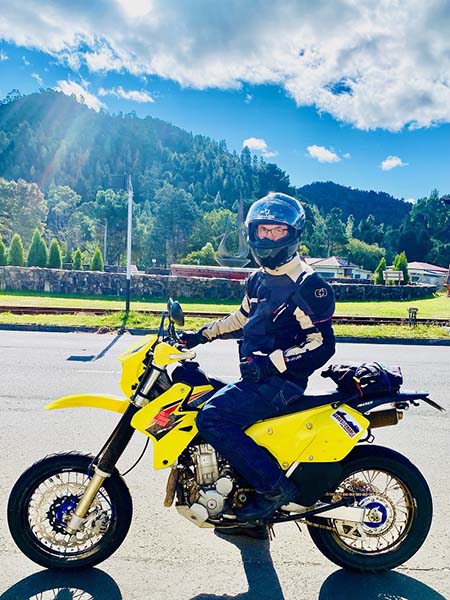 ---
Leave a comment